Millersburg Area Art Association, Inc.
226 Union Street
Millersburg, PA 17061
717-692-4914


---
---
Mission Statement

The purpose of the Millersburg Area Art Association, Inc. is to promote the visual arts through appreciation and education.
Gallery on the Square features exhibits of original work by artists from northern Dauphin County, lower Northumberland and Schuylkill Counties. Subjects are expressed in a variety of media in both contemporary and traditional styles. The Gallery also features limited edition prints of local points of interest and wildlife, as well as hand-crafted greeting cards and other unique gifts.

The Millersburg Area Art Association, Inc. is classified as a publicly supported organization as described in section 501 ( c) (3) of the Internal Revenue Code.
Donations and membership fees are tax deductible.



Gallery Hours for 2016

​Gallery Hours
Thursday and Friday 2PM to 5PM
Saturday 11AM to 2 PM

---
---
Don't forget to check us out on Facebook-- both the Gallery on the Square and the Millersburg Area Art Association have pages on Facebook. So look us up, like us and stay up to date on what's going on!
New Show starts Thursday, August 18
​
​"

Little Dots Garden Art Show

"
​
see
​ 'Current Show'
​ for details​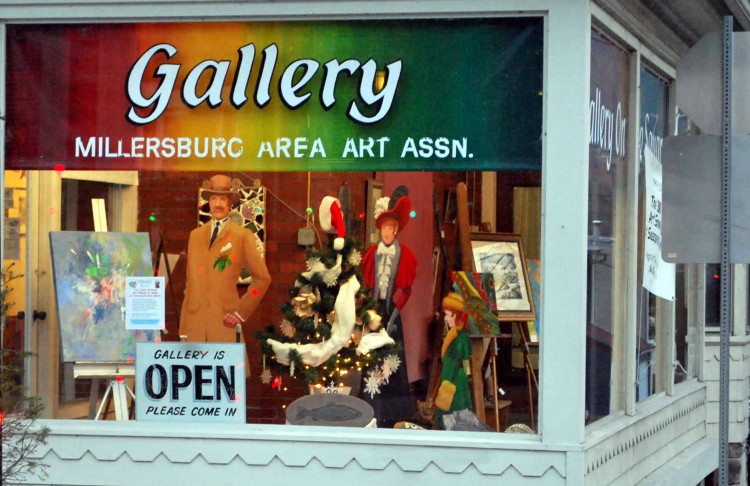 Ned Smith Center for Nature and Art Festival
​
Thanks to our Ned Smith Festival helpers this year! We simply could not do all that we do without our volunteers. Many thanks to Peach Michael and Brandon Miller who saved the day ( and our artwork!!) when the downpour began.

Art Association member and former president, Thomas Wise, has donated a print to the MAAA to be raffled off, with all proceeds benefiting the MAAA scholarship fund. The cost of tickets is $2.00 a piece or 3 tickets for $5.00. Please help support this very worthwhile cause and purchase tickets at the Gallery on the Square. The winning ticket will be chosen at the annual Tree Lighting Ceremony in November. The print may be viewed at the Gallery on the Square. Many thanks t Mr. Wise for donating his wonderful talents to our scholarship fund!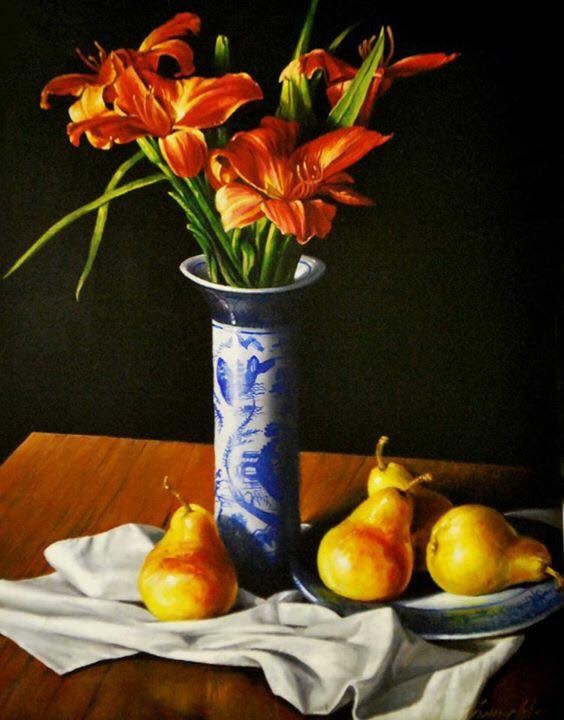 2016 Scholarship winner---
Congratulations to Katie Sanchez from Williams Valley, our 2016 annual scholarship winner!. Katie will receive $750.00 to help further her education after graduation from high school. ​

Kids' Art Camp-
A big thank-you to all who helped make the Kids' Art Camp a success this summer! The children had a great time! Special thanks to Kim Schlegel, Elke Isenberg, Yvonne Miller, Ruth Ann Klinger, Chelsea Juarez and Jacqui Whitcomb for running the classes. Thank-you!
Sitters needed --- again!!
we are again in need of Gallery sitters for a Saturday. Please contact Yvonne Miller if you would be able to donate a couple of hours of your time once a month to help keep the Gallery running. Thank-you!​
Artwork at the Manor at Susquehanna

The Manor at Susquehanna is currently looking for artwork to hang on its walls for residents and visitors to enjoy. If you would be interested in having your artwork hang at the Manor, please contact Dale Hoy at 692-4751. Artwork may be for sale and may be rotated at the artist's wish.​​

Window and Door Panels available--
Edra Carvell has wooden window and door panels which she is offering for a few dollars a piece to anyone who is interested​ in having them to paint or to do other crafts. Please contact her at 692-2577 if you are interested.