Millersburg Area Art Association, Inc.
226 Union Street
Millersburg, PA 17061
717-692-4914


---
---
Mission Statement

The purpose of the Millersburg Area Art Association, Inc. is to promote the visual arts through appreciation and education.
Gallery on the Square features exhibits of original work by artists from northern Dauphin County, lower Northumberland and Schuylkill Counties. Subjects are expressed in a variety of media in both contemporary and traditional styles. The Gallery also features limited edition prints of local points of interest and wildlife, as well as hand-crafted greeting cards and other unique gifts.

The Millersburg Area Art Association, Inc. is classified as a publicly supported organization as described in section 501 ( c) (3) of the Internal Revenue Code.
Donations and membership fees are tax deductible.



Gallery Hours for 2016

​Gallery Hours
Thursday and Friday 2PM to 5PM
Saturday 11AM to 2 PM

---
---
Don't forget to check us out on Facebook-- both the Gallery on the Square and the Millersburg Area Art Association have pages on Facebook. So look us up, like us and stay up to date on what's going on!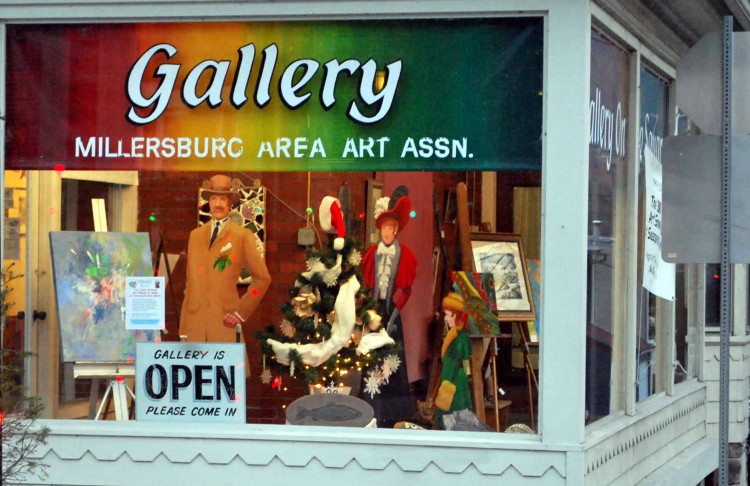 Art Association member and former president, Thomas Wise, has donated a print to the MAAA to be raffled off, with all proceeds benefiting the MAAA scholarship fund. The cost of tickets is $2.00 a piece or 3 tickets for $5.00. Please help support this very worthwhile cause and purchase tickets at the Gallery on the Square. The winning ticket will be chosen at the annual Tree Lighting Ceremony in November. The print may be viewed at the Gallery on the Square. Many thanks to Mr. Wise for donating his wonderful talents to our scholarship fund!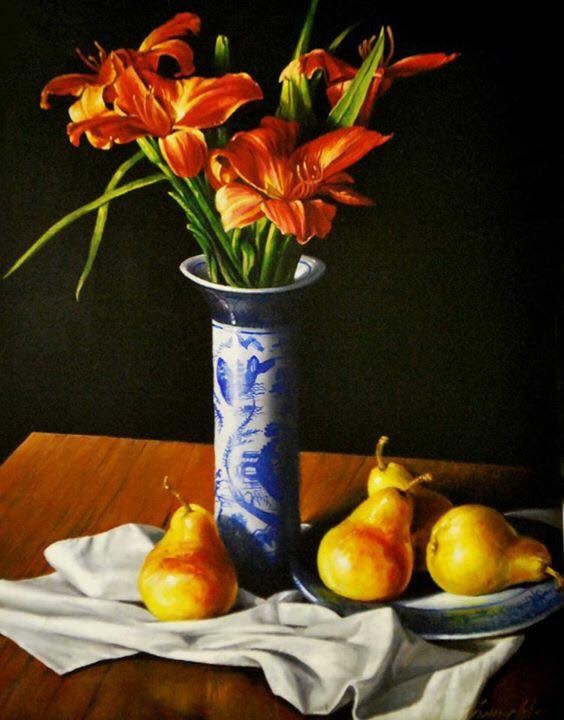 Fall Festivals
--
Several area artists will be exhibiting at local festivals this fall. Please come and visit and see the wonderful artworks they have available.
​
​--- Bradley​ Routzhan will be exhibiting at the Lykens Glen Fall Festival, Saturday, October 8, 9AM -3PM
Peach Michael and Chris Scheidler Pagano will be exhibiting at the Covered Bridge Festival at Knoebels Grove, October 6-9. Show hours are 10AM -6PM, Thurs, Fri and Sat and 10AM -5PM on Sunday.​​
Robin and James Wheeler will be exhibiting at the Gratz Art and Craft Show, Saturday, October 15, 10AM - 5PM​​
​​
Thomas Wise Exhibit at the Ned Smith Center--
​
Tom Wise will have an exhibit of his paintings at the Ned Smith Center for Nature and Art from October 6 - December 26. There will be an opening reception on October 16 from 4:30 to 6:30.
Many of the paintings for the show were inspired by the area and grounds around the Ned Smith Center.
Mr. Wise will donate a percentage of all sales made at the exhibit to the Millersburg Area Art Association's art Scholarship Fund.​​​

Todd Lehman Workshop--
Formerly the Ned Wert Workshop, Todd Lehman will be teaching​ a MAAA sponsored workshop entitled "Challenges, Experimenting and Problem Solving" at the Ned Smith Center.
Check back for details.​
2017 MAAA Board of Directors--
The year is fast coming to a close. If you are interested in becoming more involved in the Gallery and the MAAA, board positions are open. We will be taking nominations for officers. Board meetings take place at the Gallery on the Square the first Tuesday of every month at 7PM.​
ColorFall



​Susquehanna Valley Chapter of the PA Guild of Craftsmen
​​
Our new show featuring the talented artisans of the Susquehanna Valley Guild of Craftsmen will begin September 29th and run through November 3rd.
Stop by the opening reception on Sunday, October 2nd to get first crack at all of the goodies on display. ​

​Thursday, September 29 - Saturday, November 3, 2016
Opening Reception- Sunday, October 2, 3-5PM​​​​
Annual Holiday Show
Just a reminder that our annual holiday show is right around the corner.
​The show will start November 10th and run through Christmas Eve.
​This is a great opportunity to make your wonderful crafts
​and to sell your great artwork during the holiday season.
​So let's get busy, folks!​
​
Kids Christmas Workshop

The Christmas holiday season is not too far off. If you have little ones in your life, it's worth it to add the Kid's Christmas Workshop to your calendar.
This year's workshop will be help December10th from​ 2-4 PM in the
upstairs classroom at the Gallery​​​​.
​​for ages 7-12
cost is $15.00​
The kids make and take holiday projects to give as gifts and to decorate the home.​
Clean Up Day
Our next Gallery clean up day will be ​ November 5th at 9AM so please mark your calendars and plan to help out! Many hands make fast work. Thank-you!

​ Bank Art Show
Although our holiday art show at Susquehanna Bank now is a thing of the past ​with the coming of BB&T, we are working on organizing a show with Mid Penn Bank. Be sure to plan on exhibiting your artwork for this show as we support our home town bank and our local artists!

​